User Info
DC Poll
You cannot see the results of this poll at the moment.
Who's Online
Board Stats
Total Members: 141
Total Posts: 144830
Total Topics: 996
Total Categories: 5
Total Boards: 20
Most Online: 104
Top Boards
Search
Own it. Live it. Love it.
Welcome to Damon Central
"Yes!!! And so it begins....the balming with the Sultan of Sexiness, the Ambrosia Aphrodisiac, the Booze in Black Boots, sweet Diatribe of Danger, the Choosing of Our Undoing. Game on."
- Loren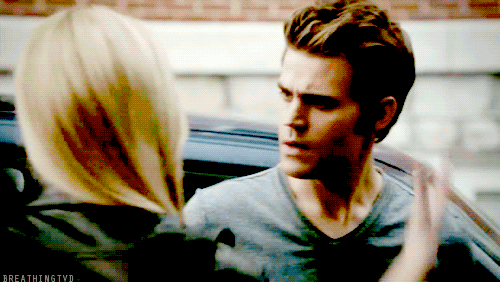 "Lexi's finest moment." ~DD



"That bitch JP is determined to destroy the character that left Stefan in the dust at "hello brother."~ mydamonheart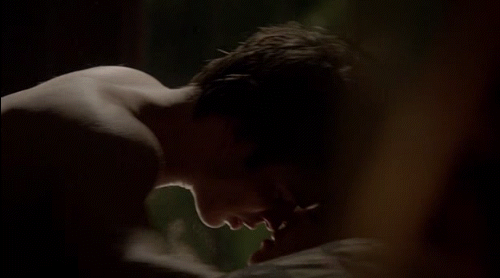 Precious Moments!



Tips On How To Emulate Damon Salvatore

By Loren


• Be confident, but don't be a show off.

• Get the perfectly tousled hair. Icy blue/gray eyes and a pirate's smile won't hurt you either.


• Commando factor. Be sans underwear. Even if you have a dedicated drawer, that's just a place to hide the bourbon.


• Enter a room. Do it quickly and with aplomb. Look around as if expecting a harem or a "Thank God you're here!"


• Cut the academic BS. Leave that to the posers. You already know how to fill eternity and it involves a 4-poster bed.


• Shake what your daddy gave ya. Swagger cannot be learned. If it ain't in your DNA it ain't on the plate. (*See Stefan)


• Remember, the less you talk, the more you are listened to. Don't bore people to death. Keep it short and interesting. "I know."


• When you do talk, work those lips. That allows folks to toggle between your icy blues and your perfect piehole all the while imagining it on their goodie bits.


• Damon has a very piercing stare. Don't blink– just narrow your eyes and cock your head slightly.


• Don't be easily intimidated. You heal. No big deal.


• Be sexy and understated. The skin you're in is golden, but black, navy, and expensive works. No skinny jeans – those are Stefan's.


• Know the right things to say. "I DO believe in killing the messenger. You know why? It sends a message." "Listen, carefully. Get in your car right now. Come to me."


• The Godly Body. Make sure there is not a glorious inch you could not serve dinner on or with. Clean up after others.


• Kiss like you want to be loved. Walls, furniture, rugs, bones…..all acceptable collateral damage.


More?


The beginning!
Winner of DC's Poll: Collective Favorite Picture of Ian Somerhalder!

Concept and Execution By DD!


When the Night Belongs to Damon!



No posts were found.
Recent Topics
Desert Island Discs
[General Discussion]
DD
September 29, 2016, 06:48:08 PM
SmörgåsBOARD
[General Discussion]
DD
September 29, 2016, 05:42:49 PM
Sexy Beast Ian
[Sexy Beast Ian]
DD
September 29, 2016, 05:39:19 PM
The Walking Dead - season 7 - speculations, spoilers...
[The Walking Dead]
Delenafan
September 29, 2016, 02:09:35 PM
Ian News:Interviews and Stuff
[General Discussion]
mydamonheart
September 28, 2016, 05:55:24 PM
Top Poster
Recent Posts
Re: Desert Island Discs
by DD
[September 29, 2016, 06:48:08 PM]
---
Re: SmörgåsBOARD
by DD
[September 29, 2016, 05:42:49 PM]
---
Re: Sexy Beast Ian
by DD
[September 29, 2016, 05:39:19 PM]
---
Re: SmörgåsBOARD
by FC
[September 29, 2016, 05:27:47 PM]
---
Re: SmörgåsBOARD
by DD
[September 29, 2016, 05:20:06 PM]
Forum Staff
Calendar
Shoutbox!